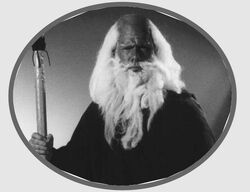 Makala was a Great One of the Tsuranuanni and after the First Riftwar became an avid student of the war between Kelewan and Midkemia. He also liked to visit with Master Magician Pug discussing historical and magical issues.
Character
Edit
A man of remarkable intensity and great mental resources. Dressed in the mode of a Great One, he always wears a voluminous black robe that hides his otherwise frail frame.
Ad blocker interference detected!
Wikia is a free-to-use site that makes money from advertising. We have a modified experience for viewers using ad blockers

Wikia is not accessible if you've made further modifications. Remove the custom ad blocker rule(s) and the page will load as expected.